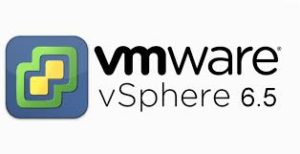 VMware has introduced great features in 6.5, I'd like to share a few here as well as a quick intro!
4K Native Drives (512E mode)
Automatic Space Reclamation
Lun Scalability
Fully integrated vSphere Update Manager
Native VCSA High Availability
4K Native Drives (512E mode):
To provide large-capacity drives, the storage industry is moving toward Advanced Format (AF) drives. With this new 4K AF format, disk drive vendors can create more reliable large-capacity HDD to support growing storage needs.
Automatic Space Reclamation
UNMAP is a VMware vSphere Storage APIs – Array Integration primitive that enables reclamation of dead or stranded space on thinly provisioned VMFS volumes. In vSphere 6.0, this can be initiated by running a simple ESXCLI command that can free up deleted blocks from storage. vSphere 6.5 automates the UNMAP process by which VMFS tracks the deleted blocks and reclaims deleted space from the backend array in background. This background operation ensures a minimal storage I/O impact due to UNMAP operations. UNMAP works at a guest OS level with newer versions of Windows and Linux.
Lun Scalability:
Customer environments are continuously growing, requiring increased scalability in storage paths and LUNs. vSphere 6.0 currently limits the maximum number of LUNs to 256 and paths to 1,024. These limits pose challenges for customer.
In vSphere 6.5, there is support for 512 LUNs and 2,000 paths, greatly improving storage infrastructure scalability for customers.
Fully integrated vSphere Update Manager:
vSphere Update Manager is enabled by default, so it is ready to use immediately, without any additional configuration. Administrators can create baselines and upgrade existing hosts to ESXi 6.5 or apply patches to supported versions of ESXi.
Native VCSA High Availability:
vCenter Server 6.5 has a new native high availability solution that is available exclusively for vCenter Server Appliance. This solution consists of active, passive, and witness nodes that are cloned from the existing vCenter Server instance. The VMware vCenter® High Availability (vCenter HA) cluster can be enabled, disabled, or destroyed at any time. There is also a maintenance mode that prevents planned maintenance from causing an unwanted failover.